Industrial Colour Coated Sheet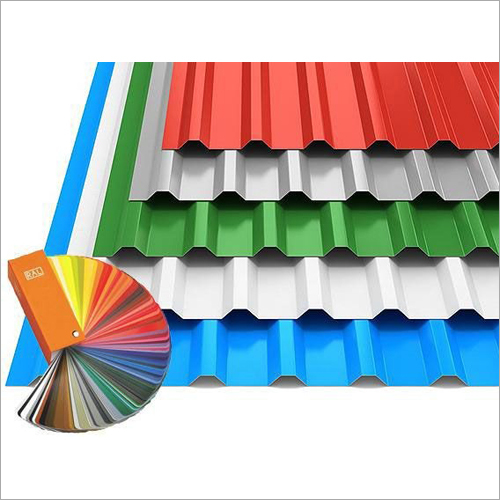 Industrial Colour Coated Sheet
Product Description
Industrial Colour Coated Sheet
The offered industrial colour coated sheet is suitable for being used in various industries and commercial applications. The unique design and a plenty of colour options make this sheet highly demanded in the market. The sheet covers a shed, garage or any other small structure usually used for storage and other purposes. It is a protection against dust, rain, snow, sun, and wind. The offered sheet is made for easy installation and long term use. Quite like the other sheets, colour coated sheet lasts for years and years to come, which makes it quite a beneficial sheet.
Frequently Asked Questions:
1. What is colour covered sheet?
Ans. Colour coated sheets are covered with distinctive colour through a chemical system. This guarantees they hold they are colour and shine for a long time. Highly long lasting. A corrugated aluminium roofing sheet is quite long lasting.
2. Which colour roofing sheet is great?
Ans. A light-coloured aluminium roofing sheet will replicate daylight the exceptional, assisting to preserve your status quos temperature cool throughout the recent climate. Meanwhile, a darkish-coloured aluminium roofing sheet will soak up greater warmth making your home warmer.
3. Which color roof sheet is nice for decent weather?
Ans. Green roofs, which literally consist of vegetation suspended over a water-resistant membrane, have the advantage of both decreasing warmth loss and heat absorption, making them a appropriate desire for both warm and cold climates.